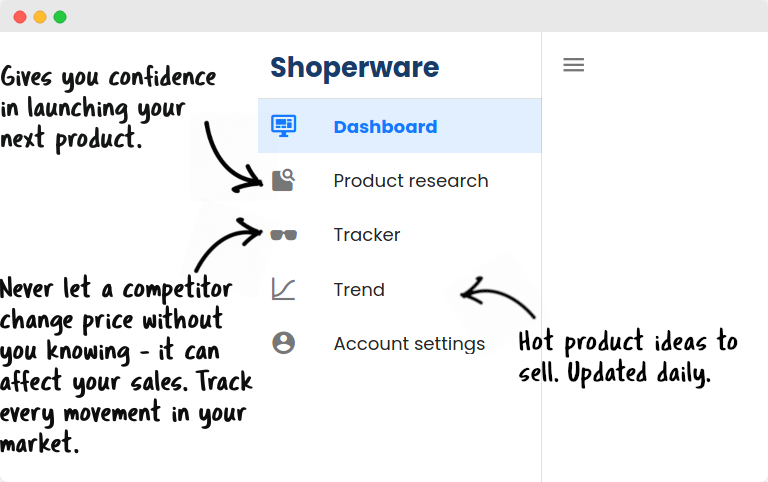 Sell in Shopee with confidence using Shoperware data-backed tools
Feel confident launching your next product. Validate your product idea without guessing if there is a market demand for your product.
reduce risk before sourcing for products
estimate monthly sales before selling
avoid pricing your products too high
discover variation that sells the most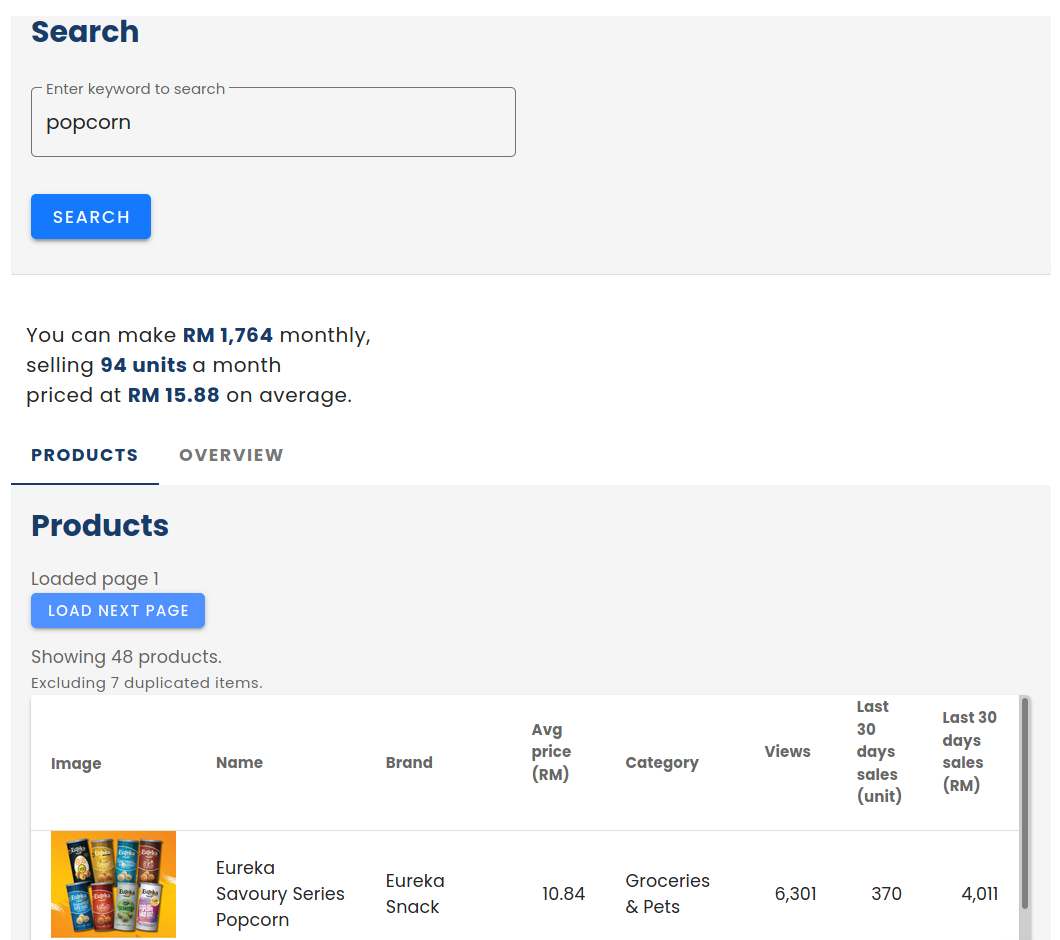 Know what your competitors are doing. Feel every heartbeat of your market to plan your next action.
start tracking easily by entering a shop or keyword
never be left behind when a new trending product enters your market
outsmart your competitors by knowing what they are doing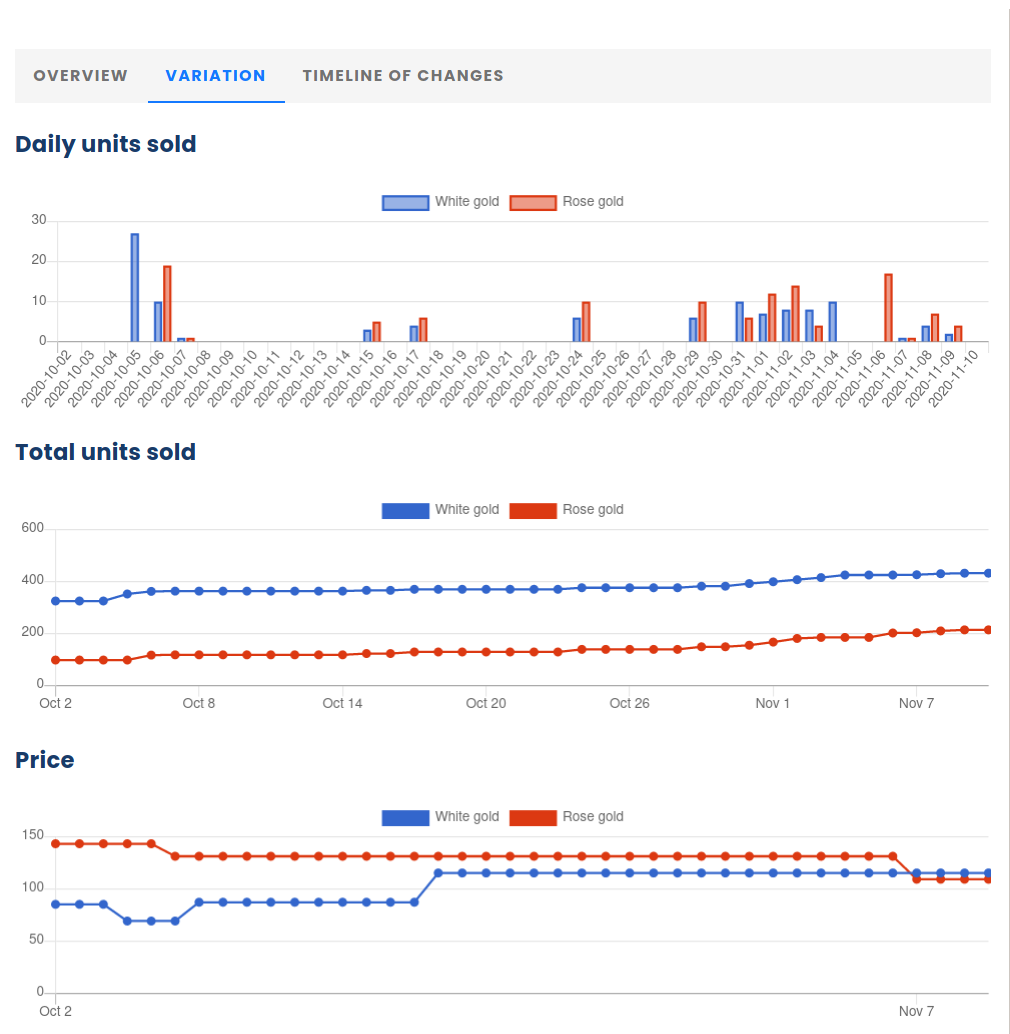 Generate product idea. Never be late for the next hot selling product.
quickly generate ideas in every category
a product database of over 100,000 items in Shopee
updated daily so that you can discover new products to sell
our algorithm rank items based on sales and trend stability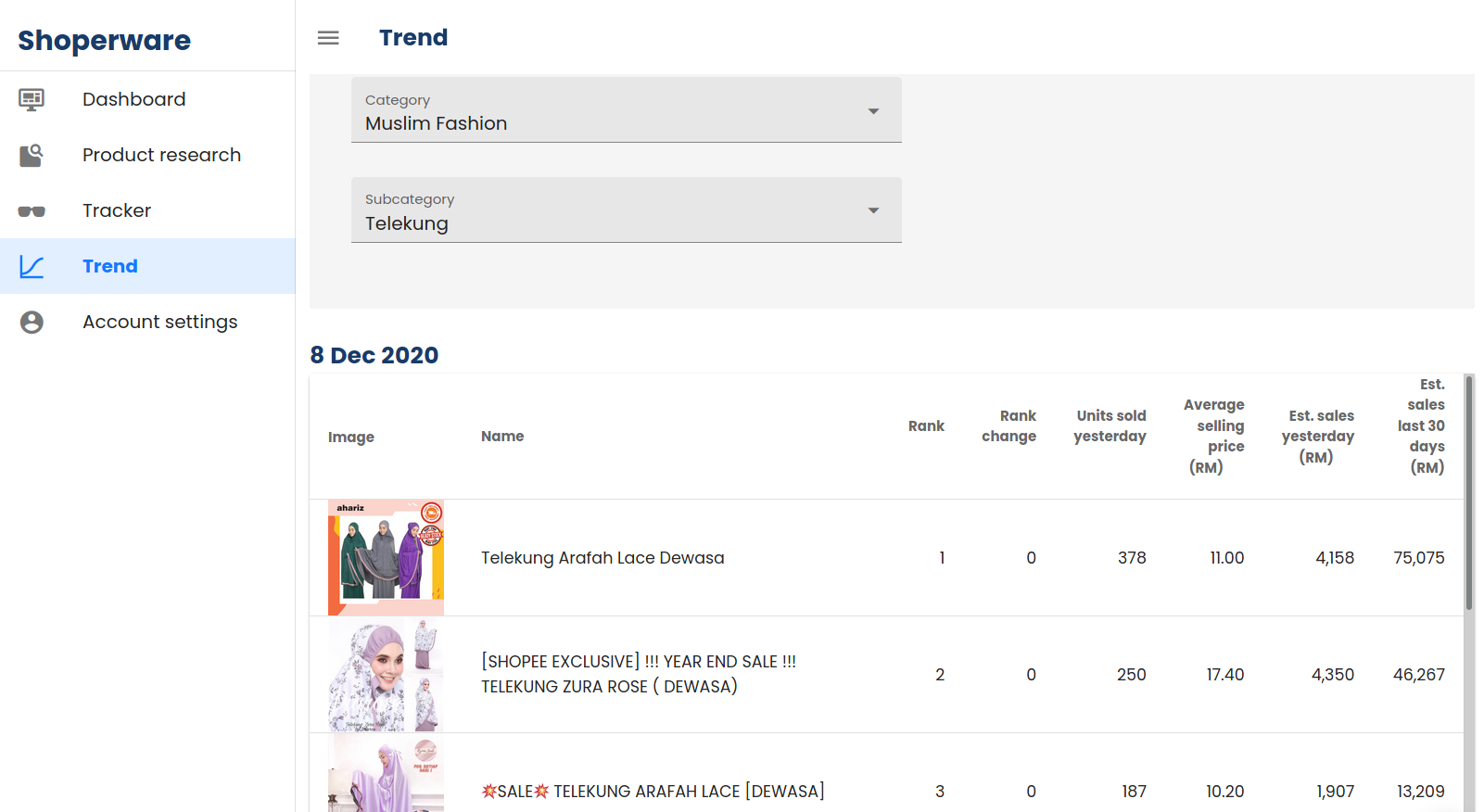 Spy on your competitors and market.