I've reached out to 50+ early access users last week.
Some had their eye-opened having these kind of transparent data on competitors and products research.
Some were familiar with these kind of apps, namely Terapeak and Jungle Scout.
This video below highlights features update that went live today:
Product Research
1. Quick stats of top 10 sellers
Previously we showed an average across all products and sellers. That resulted in a lower estimate number.
We felt it's more useful for you to know how much you can sell if you manage to be the top 10 sellers in a keyword.
2. Filter by price range
We always believe that there's a customer demand at every price point. So we built this filter to help you zoom in to a price range and see how much you can sell.
You can quickly use this to see who's selling in your price range too.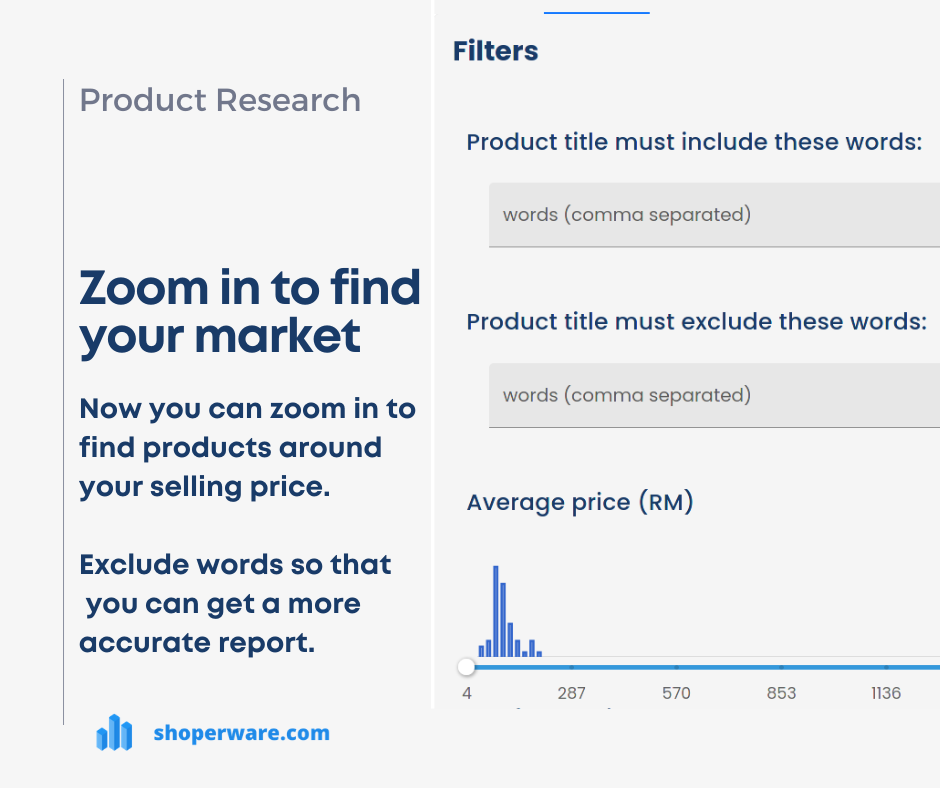 3. Exclude words filter
Say you're researching for 'Royce chocolate'. Shopee's search engine might return unrelated products such as 'Rolls Royce toy car'.
Use this filter to exclude 'car' and you'll have a more accurate report.
4. CSV download
This is one of the most requested feature. There are more data points that are now shown in the Product Research table because we are not sure if they are meaningful to you.
This CSV download tool is available only to paid subscribers.
5. Quickly see profit potential with sourcing data from Alibaba
The idea of an end-to-end product research to sourcing solution is very tempting. We're taking the first step of building that by getting sourcing data.
You can now quickly see the cost price from Alibaba.com. Love to hear your idea on making this useful for you. Send me a message.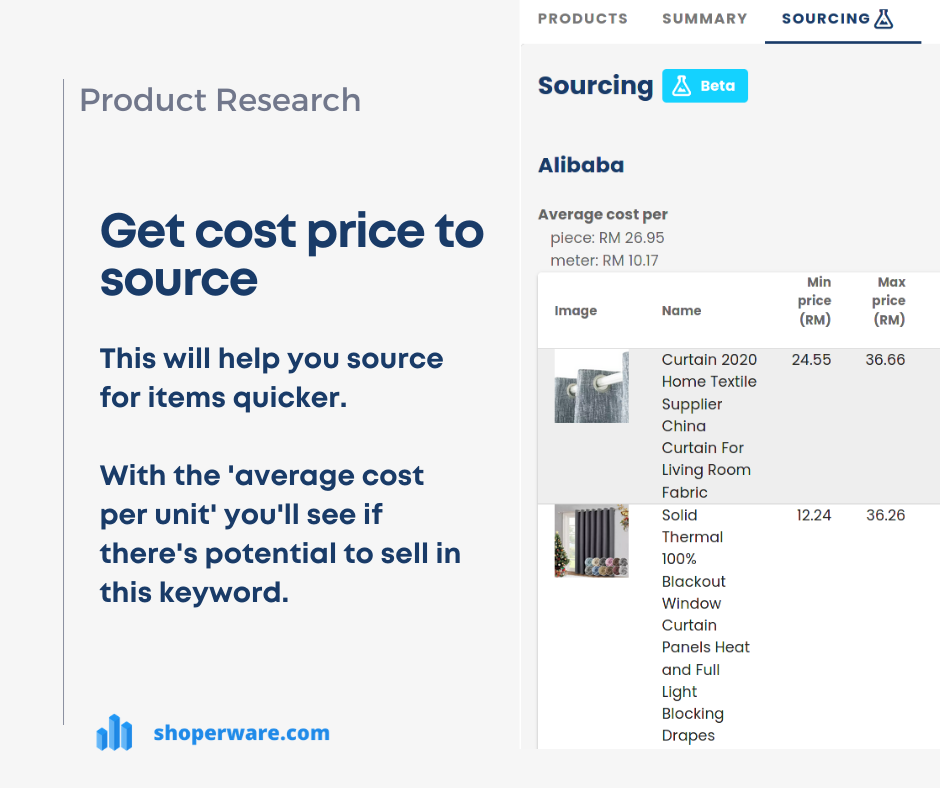 6. Average summary stats - instead of median
We were torn in between showing median or average. Median is less prone to extraordinary large or small number. But most users find that average is easier to interpret.
And we believe with the new filters for price range and excluding words, the report will have less outlier data.
Tracker
Daily competitor sales and top 10 products sold so you'll not fall behind.
We want to give you a quick daily summary of what your competitors are doing.
How much did they sell yesterday?
What are their top selling products yesterday?
With this summary table in Tracker, your competitors data is at your fingertips.